Not only biking
- OTHER ACTIVITIES -
As well as enjoying the tracks, I can show you more aspects of the region to explore - not only from the saddle of the bike. Sometimes it is important to take a break.
Culture-lovers could visit many historical monuments including pilgrimage Church of St. Jan of Nepomuk which is situated in Zdar nad Sazavou, which is the main centre of Zdarske vrchy and is inscribed on UNESCO cultural heritage.

Apart from a great biking experience, you also deserve a perfect culinary experience which our region undoubtedly offers. I take you to the best restaurants and pubs where you will be served with a traditional local specialities. You simply cannot leave without tasting a local cuisine or a regional beer. I guarantee your satisfaction!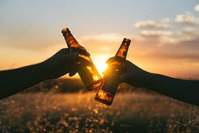 The region is very famous for its beer industry. For the beer-lovers I organize one-day beer tours to the typical local breweries. A minimum is 5 participants. I organize transportation for the whole group and mostly it includes three breweries per day with tasting and free samples in each of them. If you are interested in feel free to send me a message.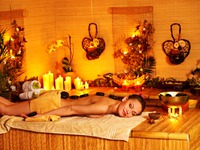 The regeneration is always very important. Make use of a regional relax centres as well as small friendly saunas and massage studios.